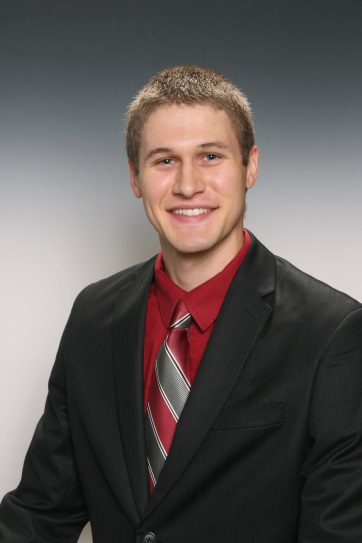 August 10, 2016, New York, New York – Each year, nationally renowned cosmetic dentistry firm Linhart Dentistry awards a dental scholarship to an exceptional student. Jared Ellinger is the latest to win this $1500 scholarship. The Ohio State University College of Dentistry student impressed the team at Linhart Dentistry with his drive, compassion and desire to benefit others through his skills and learning. "My dream has always been to return to this area with the highest degree of training and expertise, and to raise the standard of care within this community," Jared said in his application essay.
"We were overwhelmed by the response to the scholarship program, and the decision was certainly not an easy one," says Dr. Zachary Linhart. "Jared Ellinger's submission was compelling and inspiring. He really put effort into working his way up to be a dentist and seems to have a real drive to improve not only himself, but the profession as a whole. We couldn't be more proud to support his impressive academic goals."
Jared Ellinger's submission was chosen out of more than 40 that came from across the country. Ellinger is a D.D.S. Candidate, Class of 2018 Veler Scholar, Class of 2018 Treasurer and DACS Vice President, and the Linhart Dentistry team is confident that he will be a valuable asset to his community and the dental profession as a whole.
The following are requirements for those interested in applying for Linhart Dentistry's dental scholarship:
Students must be entering the second to fourth year of dentistry school.
Applicants should answer the question, "How has the time you have spent in dental school altered or reinforced your personal vision of dentistry and how you want to practice?"
The essay should be no longer than 500 words and should be submitted to info@drlinhart.com.
Previous winners may not reapply. Interested parties can learn more by visiting www.drlinhart.com.
About Linhart Dentistry
Linhart Dentistry is an internationally renowned cosmetic dental practice in New York, NY, and was founded by Dr. Jan Linhart. A graduate of the New York University College of Dentistry with over 30 years of experience, Dr. Linhart developed his own laser whitening system, PearlinBrite. Together with his son, Dr. Zachary Linhart, he leads a dynamic team of experts who offer a full spectrum of cosmetic and restorative dental services.
Contact Information:
Linhart Dentistry
230 Park Ave. #1664
New York, NY 10169
(212) 682-5180
email: info@drlinhart.com
The entire Dr. Linhart office celebrated the completion of the new, one of a kind VIP dental suite. This suite is a comfortable, private annex of the office in which patients can experience the most luxurious visit a dentist can offer. The VIP suite contains all of the necessary dentistry equipment in a high-end and relaxing environment.
We like to make all our patients feel comfortable, and this private suite will help to do that.
Check out some pictures from our celebration event.
The schedule has now been released for the upcoming NYU College of Dentistry Global Implantology Week, which is offered by the Linhart Continuing Dental Education Program. This is one of the many events that the program offers to help dentists continue to learn new technologies and techniques.
The Linhart Continuing Dental Education Program was in fact established thanks to a gift from Dr. Linhart to NYU a number of years ago. Here is some more information on the creation of this program and Dr. Linhart's generous involvement in creating it. This article is taken from the NYU site and was published in 2008 when the gift was initially made.
Living the American Dream and Giving Back: A Major Gift from Dr. Jan Linhart, '79, Establishes the NYU Linhart Continuing Dental Education Program
Dr. Jan Linhart has lived the American dream. Born in Prague, Czechoslovakia, he emigrated to the US at age 13 with his family, who were fleeing both a communist regime and memories of life under the Nazis. During World War II, Dr. Linhart''s mother, now in her 90s, whom he calls the "ultimate survivor," had been imprisoned at Auschwitz; his father, a physician, had been conscripted into military service in Hungary. Once in America, the Linhart family settled in Brooklyn, and Jan Linhart began the kind of upward trajectory that can only happen in America.
After graduating from Bowdoin College in Brunswick, Maine, where he was a biochemistry-Russian double major and an avid hockey, lacrosse, and squash player, he returned to New York to attend the NYU College of Dentistry, from which he graduated in 1979. The following year he married his wife Ellen, who is the Chief Marketing Coordinator for his highly successful practice located in the landmark 1926 Helmsley Building on Park Avenue in Manhattan.
In the early years of the practice, the surroundings were considerably less grand. Just out of dental school, Dr. Linhart began to practice in a small office with one dental chair and no support staff. Over the years, the practice has evolved to become a 4,000 square-foot, top interdisciplinary specialty practice with a large staff, who treat people from all walks of life and from all over the world, including many celebrities.
Since graduating from NYUCD, Dr. Linhart has consistently demonstrated his gratitude to the College for giving him the opportunity to pursue dentistry by supporting the Annual Fund. But it was when his son Zach, now in his second year, decided that he wanted to attend NYUCD, rather than any of the other schools to which he had been accepted, that Dr. Linhart experienced a renewal of his bond with the College. That experience, combined with his passionate belief in the importance of continuing dental education, motivated him to take his philanthropy to a new level, which he did by singing the gift agreement to establish the NYUCD Linhart Continuing Dental Education Program on his 55th birthday.
"I believe strongly that it is not possible to have a quality practice without constantly improving your education. Continuing education is not an option; it's a necessity.
"Dentistry is changing at exponential speed," says Dr. Linhart. "Procedures that were inconceivable five years ago are the norm today. Moreover, today's patients are extremely intelligent, sophisticated, well-read consumers. If a dentist is not staying ahead, his or her practice will suffer. Dentists can use the NYUCD Linhart Continuing Dental Education Program not just to keep up, but to stay in the forefront of advances in the profession.
"Moreover, because my international patients give me a window onto dental care around the world I know first-hand that NYUCD provides fabulous and sophisticated care that is far superior to what is available in other countries. Dentists from all across the globe need and want what NYUCD has to offer. It is therefore extremely important that the program expand globally, both by bringing international dentists to NYUCD for continuing education and by bringing NYUCD to international dentists. NYUCD is doing both, making it a very exciting time to be involved."
"Jan and Ellen Linhart have demonstrated exemplary commitment to NYUCD," said Dean Charles N. Bertolami. "Jan's story, of an immigrant's successful rise to prominence through higher education, is at the core of the American dream, as is his determination to give something back. By investing in continuing education at NYUCD, the Linharts are keeping the dream alive. We are extremely grateful for their generosity and their faith in NYUCD's future."
In addition to Zach, the Linharts have another son, Alexander, an investment banker. The family, including Dr. Linhart''s mother, live in Purchase, New York.
We would like to send a sincere thanks to the concierge community and specifically those that attended our concierge thank you event January 5th. It has truly been an honor working in tandem over the years, and it's always a pleasure helping out-of-town patients when they need it the most.
The event was held at our office in mid-town Manhattan and was a fun-filled night. Congratulations to the winners of the raffle! We hope you enjoyed the wine.
Click here for the full gallery of images from this evening.
If you want more information about how we work with the concierge community please feel free to give us a call at 1-212-682-5180 or shoot us an email: info@drlinhart.com
Dr. Jan Linhart, world renowned restorative and aesthetic dentist, has been honored by the Presidential who's who organization. He has been the official dentist of Miss Universe. Dr. Jan Linhart has been listed as one of America's top dentists by both Castle Connolly Consumer Guide and the Consumers' Research Council of America. With his expertise and years of experience, Dr Linhart has helped many patients by providing comprehensive dental care through advanced techniques. Whether it is cosmetic dentistry or restorative dentistry, Dr. Linhart provides one-stop dental perfection and superior quality of dental care.
For those who do not have a perfect smile due to any dental problem, Dr. Jan Linhart can bring their beautiful smile back with full smile makeovers using sophisticated methods like the New York dental implants. Dr. Jan Linhart is not only skilled in aesthetic dentistry, but he is also capable of removing dental related fears and anxieties of patients. He believes in providing compassion along with care and establishing sympathetic doctor-patient relationships.
Dr. Linhart's clinic has dental specialists from different disciplines such endodontists, periodontists and orthodontists. Dr. Linhart's multidisciplinary team is capable of providing advanced treatments ranging from world class dental implants to invisible braces, and from composite resin restorations to patented waterlase laser technique and everything in between.
Dr. Jan Linhart has completed his dental education from New York University College of Dentistry in 1979 and has been awarded the degree of Doctor of Dental Surgery Degree. He has been affiliated with Academy of Contemporary Dental Education (ACDE), Academy of General Dentistry, American Dental Association (ADA), New York County Dental Society and American Academy of Cosmetic Dentistry (AACD).
Due to his expertise in cosmetic and New York City restorative dentistry, Dr. Linhart has pioneered many innovative dental procedures such as PearlinBrite. PearlinBrite is a laser tooth whitening technique developed and used by Dr. Linhart in treating his patients. Apart from cosmetic dentistry, Dr. Linhart is also skilled in porcelain laminate veneers, inlays and outlays, composite resins, bonding, bleaching, gum re-contouring, no-metal crowning as well as root canalling. Dr. Linhart believes in advanced technology and, therefore, invests in state-of-art equipment to provide the most effective treatments even for simple fillings.
Dr. Linhart has treated many patients not only from and within United States, but also from different parts of the world. His commitment to excellence and use of high technology has made him popular not only among patients but also in various magazines such as Vogue and New York Magazine.
The entire Dr. Linhart team would like to wish you all a very happy Valentines Day. We are so fortunate to have such a fabulous client base, and we would like to use today as an opportunity to say, "we love you!"
So enjoy this day focused on love, and remember that the Dr. Linhart staff is here for you today and every day. We will even be here for you to tend to those teeth if you happen to over indulge on some sweets today.
Just in case you missed it, Dr. Jan Linhart was mentioned in Saturday's New York Post Page 6 Sightings section. The mention featured Miss Universe, Leila Lopes, who was spotted leaving Dr. Linhart's office after an appointment.
Dr. Linhart is the official dentist of the Miss Universe organization and also serves a variety of other celebrity clients. Check it out below.
For more information on how you can get a celebrity smile check out Dr. Linhart's website and be sure to schedule an appointment for consultation.
Remember to enter the Pearly Whites contest on the Dr. Jan Linhart Facebook page. All you have to do to enter is Like the Dr. Ja Linhart Facebook page and then upload a picture of you flashing your smile onto the wall. All submissions will be reviewed and the winner will be selected by the Dr. Linhart staff.
The winner will receive PearlinBrite whitening toothpaste and specially designed PearlinBrite toothbrush.
So enter now for your chance to win!
Also, remember to follow us on twitter @drjanlinhart for office updates, promotions, and general dental care tips!
There are still 2 days left to help us give back! We have pledged to donate $5 for every new Facebook Like or Twitter follower to the Peter Figoski Scholarship Fund up to $1000 dollars.
The Peter Figoski Scholarship Fund was created to help support the four daughters of Peter Figoski, one of New York's police officers who was killed in the line of duty. The fund was created to honor and remember Peter for his selflessness in protecting the city of New York.
Please help us reach our pledge of $1000 by sharing this story with all of your friends and family.