History of Linhart Dentistry and
the Linhart Family
Linhart Family History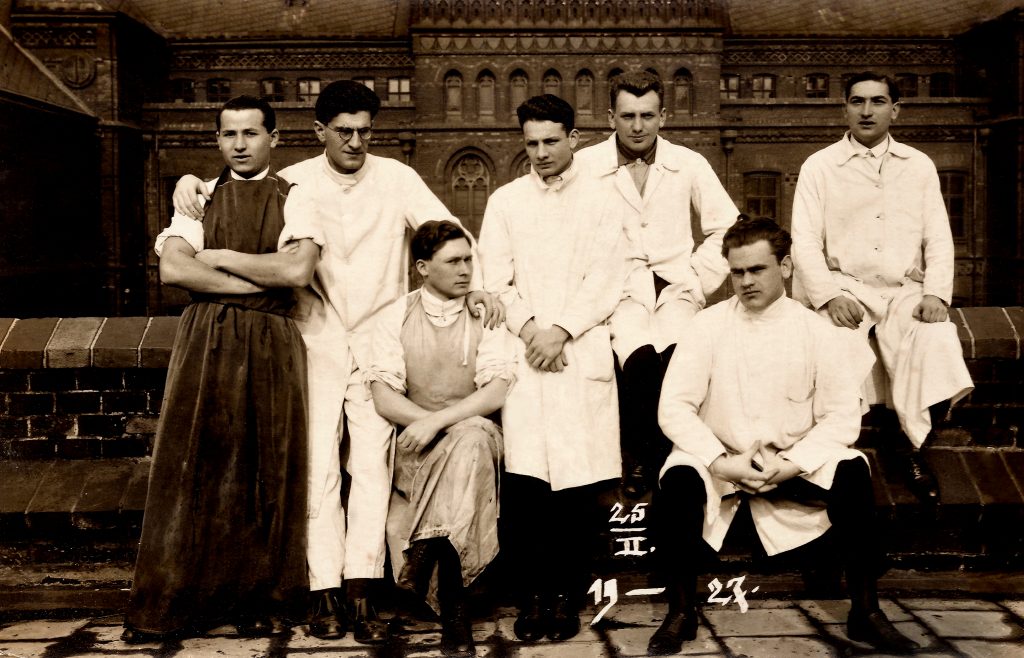 It was 1945 in Prague, Czechoslovakia. Dr. Ernest Linhart returned from World War II to resume his life after fighting the Nazis as a partisan. He had survived the war, but the memory of the horrors and devastation of World War II was everywhere. Dr. Linhart overcame the odds; he would rebuild his medical practice, and would soon rise to fame throughout Europe as a preeminent Dermatologist.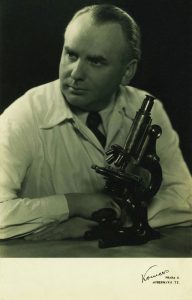 1950 was when Ernest met Magdalena who came to Prague after surviving both Auschwitz and Bergen-Belsen concentration camps. Magda's mother perished in Auschwitz, her brother in a work camp in Russia, and her first husband was killed at the Russian front.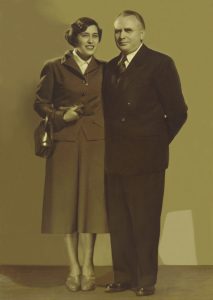 Ernest and Magda married, and she soon gave birth to two children, Jan and Katerina. As parents they would do everything to provide the best possible life for their two children in a Communist country. In 1966, they had the unique opportunity to immigrate to the United States, leaving all they had behind in Czechoslovakia. The family of four arrived in Brooklyn, New York seeking the American Dream, and it was there that they found it.
The Making of Linhart Dentistry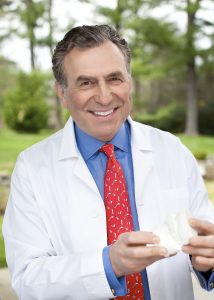 Jan Linhart was driven knowing what his parents had sacrificed to see him have every opportunity in the USA. He pursued his undergraduate degree at Bowdoin College in Maine, and went on to attend New York University College of Dentistry. In 1979, he graduated and set his sights on establishing his own dental practice. This practice began as a single-chair office, and today, Linhart Dentistry is a highly esteemed, world-renowned state-of-the-art practice at the top of its field, providing a full range of dentistry services, from full mouth cosmetic cases to comprehensive general dental care.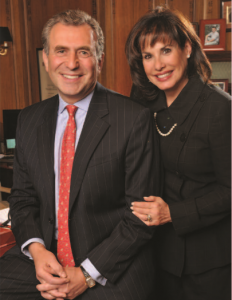 Along the way, Dr. Jan Linhart and his wife Ellen, with tremendous pride and honor, were honored to name the Linhart Continuing Education Department at NYU College of Dentistry. It is the largest and most prestigious dental continuing education program in the world. With such a strong history of education within the Linhart Family, Jan and Ellen Linhart knew that naming the continuing education program for dentistry at NYU would keep this tradition of education alive!
The Linhart Brand Continues to Grow with a Third Generation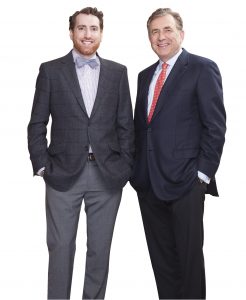 As a graduate of Bowdoin College and NYU College of Dentistry, Dr. Zachary Linhart completed his post-graduate residency at the Bronx Veterans Hospital of New York (a Mt. Sinai affiliated hospital), and with great honor, joined Linhart Dentistry as a third generation of Linhart doctors.
In 2011, with utmost pride and respect, Dr. Jan Linhart welcomed his son, Dr. Zachary Ernest Linhart to the practice.
Drs. Jan and Zachary Linhart have become world-renowned and sought after in the field of comprehensive dentistry. Dr. Jan Linhart is known as one of the pioneers of cosmetic dentistry and porcelain veneers, and Dr. Zachary Linhart has followed in his footsteps while also adding to the practice his expertise in implant dentistry as well as state-of-the-art digital technology.  Together with their interdisciplinary team of specialists, they continue to grow and keep current with every aspect of dentistry, using cutting-edge technology to restore, preserve, and enhance natural, beautiful smiles.
Linhart NYC – The Brand
Drs. Jan and Zachary Linhart are always on a path of discovery and innovation. For the benefit of their patient's health and beauty, in 2007 they commenced development of PearlinBrite®, the first formulation of Linhart products. This year, after 10 years of modifications and improvements, marked the launch of the fourth generation. LINHART NYC introduces the most current and comprehensive approach to preventative and restorative oral care.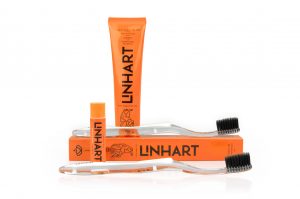 A line of oral care products based on 10 years of development within our global patient pool, 40 years of dental experience, and almost 100 years of Linhart expertise!
"We pride ourselves on having consistent, long-term patients who travel to us from around the world. We work hard to create an environment in our office where patients feel comfortable and confident that they are receiving the best possible dental care, and we practiced this same approach in creating our products. We feel strongly that we have maintained the highest level of care in every way, and we hope you agree!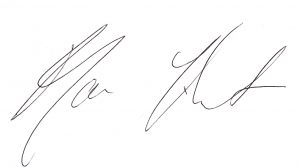 Jan Linhart, DDS, PC

Zachary E. Linhart, DDS