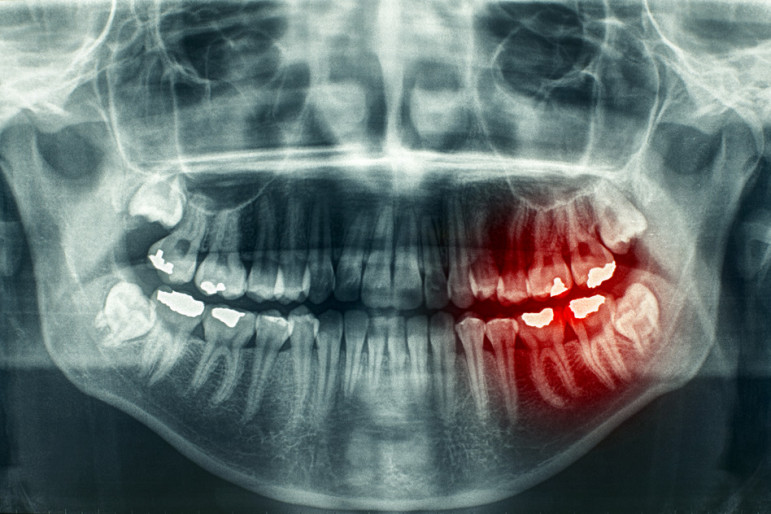 Do you think that missing the occasional dental checkup is no big deal? It may surprise you to know that every time your dentist takes a look at your mouth, he or she gets a glimpse of your level of overall health in addition to your oral health. In fact, dentists are often the first health professionals to spot certain medical conditions in their earliest stages. The following are just a few conditions that your dentist can discover during a routine checkup.
Diabetes, Heart Disease and Dementia
When previously healthy gum tissues suddenly begin to swell and bleed, your dentist sees this as a red flag for adult-onset diabetes. The high blood sugar levels, inflammation and impaired healing processes that are characteristic of diabetes make a patient more susceptible to infected gums. Patients with gum disease are also more likely to have heart disease and develop dementia, so the onset of this condition may prompt a visit to your physician.
Oral Cancer
You may not even realize everything your dentist is doing during a checkup, but one component of the examination is an oral cancer screening. Composed of a manual palpation of the soft tissues of the mouth, face and neck and a visual inspection of the oral cavity, an oral cancer screening can catch this disease in its infancy, which is a key factor in achieving a positive outcome.
Anemia
Marked by a low red blood cell count or low hemoglobin, anemia shows up in the oral cavity in several ways. As with many health conditions, anemia often raises a person's risk for developing gum disease. When hemoglobin, which is the substance that gives red blood cells their dark color, is low, the soft tissues of the mouth may take on a pale color. Lastly, patients with anemia sometimes present with an inflamed tongue.
Stress
Several oral health conditions can let your dentist know you are under stress. Bruxism, which is an unconscious grinding of the teeth and clenching of the jaw, is often caused by stress. TMJ disorder, which affects the jaw joints and often causes head and jaw pain, is also a common product of stress. Canker sores or ulcers in the mouth are another clue that the patient needs to look at ways to reduce stress.
Eating Disorders
The eating disorders anorexia and bulimia are easy to spot upon examining the teeth. Both disorders prevent the body from receiving essential nutrients to keep the teeth strong and healthy, and they will present themselves with rampant dental erosion and tooth decay. Because bulimics induce vomiting on a regular basis, their teeth, especially the back surfaces, are more vulnerable to erosion from frequent contact with stomach acids.
The Importance of Regular Dental Checkups
Your oral health and general health are not mutually exclusive, so you must attend to both regularly by keeping your dental and medical checkup appointments. Not only will seeing a cosmetic dentist near you every six months ensure that your teeth and gums are in great shape, but it can also help detect some health problems early in their development and prompt you to seek the appropriate treatment from your physician.