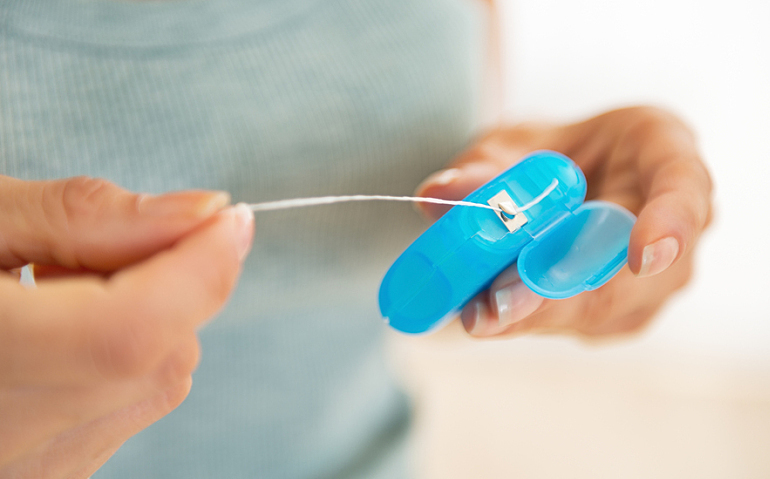 Every time you head to the dentist, you are probably reminded to brush your teeth and floss on a regular basis. Although most people consider brushing their teeth to be a non-negotiable part of their daily routine, far fewer individuals remember to make flossing a priority. Flossing can dislodge pieces of food stuck in your teeth, sure, but it does a lot more. Here are five of the surprising benefits of flossing your teeth on a daily basis.
1. Flossing Prevents Gingivitis
Gingivitis, an inflammation of the gums, can be a painful condition that includes symptoms like bleeding or swollen gums. One of the simplest ways to prevent gingivitis is by flossing regularly, which can remove the plaque buildup on the gum line that leads to the disease.
2. Flossing Helps Control Diabetes
Most people are shocked to hear that diabetes and flossing are related in any way at all. Yet, flossing can have a major positive impact on diabetes in both children and adults. When you don't floss, bacteria in your mouth builds up at a fast rate. This oral bacteria can affect the glucose levels of your blood, which is a major problem if you have diabetes. To help stabilize blood glucose levels, make sure to floss at least once each day and remove as much bacteria from the mouth as possible.
3. Flossing Reduces Bad Breath
If you have bad breath, you might have already tried some of the common tricks to get rid of it. Brushing your teeth two or three times a day and using mouthwash can certainly help, but it is the buildup of tartar that causes the strongest smells. You can remove the tartar on your teeth by brushing, but flossing can help remove tartar from your gums and in between your teeth. Those with bad breath who begin flossing regularly typically note improvements in their breath within a week.
4. Flossing Reduces the Risk of Respiratory Disease
Your mouth is a direct channel to the organs of your body. While this is a good thing in terms of food making it to your digestive system, it can be a problem when bacteria from the mouth travels down your throat to the respiratory system. Flossing can eliminate some of the oral bacteria that causes bronchitis and even pneumonia.
5. Flossing Can Prevent Heart Disease
Without regular flossing, you might notice that your gums bleed, which is a sign of gingivitis. One of the problems associated with this is that it allows bacteria to enter your bloodstream and attack your organs. Eventually, this can result in heart disease or blood clots. To significantly reduce the risk of heart disease, especially in men, daily flossing is a simple but effective solution.
Flossing can be a handy way to get rid of food stuck between your teeth, but the benefits don't stop there. Regular flossing can play a role in reducing heart disease, respiratory ailments, bad breath, diabetes regulation and even gingivitis. With so many positive benefits, everyone should make a habit of flossing daily.